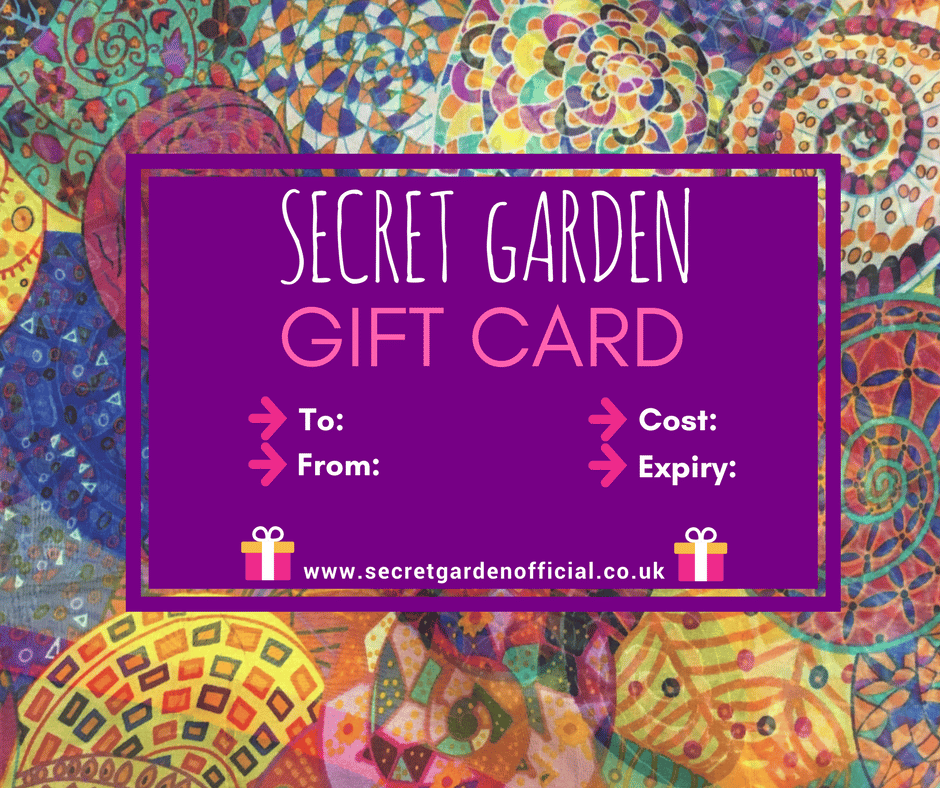 Treating someone? But not quite sure what amazing item to pick? A gift card is perfect way to say thank you, congratulations, happy birthday or treat your self!
Simply purchase & we can email the voucher to you or your loved one along with a message (add note & email address of the loved on in section at checkout).
Expiry date is 1 year from the date the voucher is used.
http://www.secretgardenofficial.co.uk/terms-conditions